The Sky and I by
CloudAtlas
Gen; Clint & Thor, Natasha; friendship; teen; 6705 words
Summary: If this is going to work, Clint needs to remember that Thor is not his brother.

Natasha rolls her eyes. "You don't like Thor because you don't trust someone to be that open and friendly without ulterior motives because you're damaged blah blah blah."
She looks at him for a moment in silence. "Not everyone's out to hurt you, Clint," she says eventually, quiet in the empty gym.
"Says the Black Widow. Who also just punched me in the jaw," Clint grouses.
Originally posted at Dreamwidth. Comments:
post a comment
---
post a comment
---
post a comment
---



It's one of those days. The doc is putting Boy on a new drug that is not covered by insurance apparently because it was in existence before the FDA started approving drugs and is unapproved, and called by the insurance company a "desi-drug." This drug will cost $300 for 20 days, I believe. Crap. Still if it works, it will be worth it. I hope it does. So do me a favor, and go buy a crap-ton of books because I need the money. Ain't got nothing in the couch cushions. I'm reminded of the scene in White Christmas where Danny Kaye asks Bing Crosby how much it's going to cost them to bring the show to Vermont and Bing Crosby says somewhere between ouch! and Ping! So there's that.

Now I need to go write. Maybe go pick up cans on the side of the road. My husband says we're going to be nillionaires.

Originally published at www.dianapfrancis.com. You can comment here or there.

2 comments | post a comment


---
by Matthew Kressel.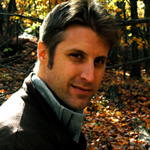 As most writers know, finding the perfect place to write is almost as challenging as writing itself. Of course, some will say that there is no perfect place to write. That you must write everywhere and anywhere you can. Perhaps that's true. But for anyone who has ever tried to write in a crowded coffee shop, with babies screaming, people on cell phones, and the guy in the table beside you who keeps sniffling and smells like he put on too much cologne this morning — well, I'd say that some spots are better than others.
I used to write in my living room / office nook, which for most of the day is about as dark as a cave. But since I use the same computer for my day job stuff as a web designer / programmer, I found it was best to separate the two locations. So I wrote in the kitchen, on the hard wooden chairs. That's where I finished the final draft of "The Sounds of Old Earth," which is now up for a Nebula Award. You would think that I'd stay put, since the location appears to have worked in my favor.
Mirrored from SFWA | Comment at SFWA
post a comment
---
Apparently, I am now a person who watches Lifetime series? Or at least, two of them.

Inspired by a telenovela, Devious Maids is about 5 Latina maids (Marisol, Zoila, Carmen, Rosie and Valentina) who work in Beverly Hills, focusing on their daily lives, along with a mystery about the murder of a 6th maid, Flora. I was a bit leery when I started seeing the previews before it aired, as it looked to be playing into stereotypes about "sexy and scheming Latinas subordinates," but got more hopeful when I learned Eva Longoria was involved. (In general, I loved seeing a higher percentage than usual of female names flash through the production part of the credits, but "Executive Producer Eva Longoria" made me squeal every time. Internally, but still.)

It does play up the stereotype, but it's also openly critical of the stereotypes it uses and has a deconstructive approach to many, despite its exceptionally soapy nature. And it really is very very soapy. It takes a couple episodes to really figure out its vibe, and once it does, there's unsurprisingly a strong feeling of Desperate Housewives at times, but not in a bad way. The POV of the show is also very definitely that of the maids, with their-mostly white-employers being presented from their perspective (sometimes lovable, often infuriating, almost always embracing their own privilege, even in their kindnesses) and I don't think it's an accident that employer consistently presented in the most sympathetic light is a former sex worker.

It's very well cast, but probably very telling that I went "she looks familiar..." with almost all the 5 leads, only to fin that i'd previously only seen them in one or two guest appearances. Granted, the only cast members I was really familiar with going in were Drew Van Acker because of Pretty Little Liars and Susan Lucci due to watching soaps as a teen. Unsurprisingly, Lucci steals almost every scene she's in, but they made a very wise choice of pairing her with Judy Reyes (Zoila) whose steady and commanding presence helps to balance her out.

I don't really have deep thoughts about the show, just a lot of enjoyment and affection, and appreciation for the things it chooses to do, and eagerly await season 2.
post a comment
---



Since I had to go to the pet store for water de-clorinator anyway, I decided it was time to pick up some new fish:





I got Susan some white mountain minnows as friends, but... I think we're going to have to sit down and have a discussion, Susan and I. Susan... how do I tell you this, but FISH ARE FRIENDS NOT FOOD. Fishfood is a thing. Fishes are not food. Even if they are VERY FUN TO CHASE.

Oh, Susan. I have either bought you friends or a buffet. post a comment


---



I made up words! Don't judge me!

( Read more...Collapse )

3 comments | post a comment


---
SHIELD:
be brave and be kind by
owlvsdove
Gen-ish; Jemma, May & team; post TRACKS (now slightly jossed); teen; 6114 words
Summary: in which Simmons asks May to teach her self-defense.

and some nights we are lost by
TLvop
Ward/May; post-Magical Place; G; 570 words
Summary: In the middle of the night, she walks silently except for the three steps past his door.
Is it an invitation or a challenge? Grant's not sure.

MI Ghost Protocol:
A cold, beautiful truth by
FlatlandDan
Gen; team; mission fic; 1578 words
Summary: It's Christmas Eve in Dubrovnik and things aren't going according to plan. No one is surprised.

Originally posted at Dreamwidth. Comments:

post a comment
---
User:
copperbadge
Date:
2014-03-14 14:26
Subject:
Security:
Public
So, somewhere, at some point, I read an article about this book called A Way Of Life, Like Any Other by Darcy O'Brien. And something in that article drove me to get the book from the library, but by god, I don't know why or how.

A Way Of Life, Like Any Other is a sort of California-themed Catcher In The Rye, though apparently O'Brien is fictionalizing his own childhood, so I suppose it could be called a Catcher-esque autobiography. It follows our unnamed narrator from childhood through to his final year of high school, as the child of two fading Golden Age Hollywood stars. It was written in 1977 but covers mainly the late forties and fifties, though there's no real date touchstones other than McCarthyism and the precursors to the sexual revolution.

( A Way Of Life, Like Any OtherCollapse )

Final Verdict: The book is a rather bland depiction of mid-century life among the noveau riche of Hollywood. There's nothing much to recommend it; every character enters as reasonably likeable and departs as essentially terrible.
post a comment
---



I've gotten into a number of heated discussions about the ineffectiveness (and unreliability) of negative reinforcement over the years. I understand the need for consequences. That's not what I'm arguing here. What I am saying is that people are complicated beings, and nothing about reinforcement (positive or negative) is 100% simple. In any case, today's links are Why We Should Give Free Money to Everyone and The Norwegian Prison Where Inmates Are Treated Like People. So, here's one of the questions we should be asking, in my opinion, and a few of my thoughts on the matter.

First, let's see if we can agree that statistically humanity (when it comes to traits such as intelligence, success, wealth, talent, and so on) tends to fall in a bell curve. This means that statistically there will always be far-flung results. However, a majority of results will land in a clump somewhere between the two extremes. The interesting thing is that we, as humans all believe we're destined to land on the farthest extreme of success when the statistics (and reality) are against us.[1] I'm pointing this out because there are people who operate under the assumption that a)life is a level playing field (it isn't) and b)we're all given the same opportunities and tools to deal with the problems that fate throws our way (we aren't) and that c)it's easy to move from one part of the bell curve into another (it isn't.)[2] If this were the case, then the bell curve wouldn't exist. Let's move on.

So, why do these programs work so well (and if you have doubts, check the statistics for the American prison system and compare because clearly we Americans are doing it wrong) when raising children with no consequences is filled with so much fail? The first and most obvious thought for me is the first group is comprised of adults. Adults have experienced life, and adults already understand that the world is filled with dangerous consequences. By the time most people reach adulthood, they're aware that others exist. They may not have the best psychological, emotional, or financial tools to deal with their problems. However, they are at least aware of how reality works to a varying degree.[3] Children are acquiring experiences. They're in the primary learning phase. Mind you, I'm a big believer in learning every day of your life, but this isn't the same for adults as it is for children. (If it were, kids wouldn't need parenting.) This is, I feel, why it's so important to stop treating the poor and disadvantaged as if they were children. And no, I don't mean in a "You! Over there! Be responsible for every single result of your actions! Stand on you're own two feet! NOW! Because I do!" You know what? I call bullshit. Each and every one of us has been cut a break from time to time--some more so than others, and often when we don't even see it. That's the point. Think of all the times a white person does things that would get a person of color arrested or killed. (If you can't think of any, there's a link in yesterday's post.)

Personally, I think that's the take-away. Treat people like human beings with dignity, and they will respond positively. Yes, there is a segment of the population who won't. However, I'd rather run the risk of that tiny percentage slipping through the first time than spend billions punishing everyone. Not only is it more humane, it makes the most sense.
----------------------------------------------------
[1] No, I'm not saying abandon all hope or give up on your dreams, but there's a distinction between working toward a goal with hope and feeling you are entitled to it and therefore, it'll magically land in your lap if only you could stand next to the person who has what you want.
[2] No, not even in America and especially not now.
[3] We're not taking personal perspective into account nor severe mental health issues.

1 comment | post a comment


---
post a comment
---



1. Today's Baen Free Radio Hour features an interview with Dave Seeley, and! an audiocast of my short story "The Gift of Music." Here's your link.

2. This link takes you to a page featuring thumbnails of various pieces of art by Anne Lemanski. OPHIOPHOBES TAKE NOTE: There are snakes involved. They're quite attractive snakes, and they're made out of copper and paper, but snakes they are. Here's your link.

3. Waterville area folks -- Dragon Egg Hunt in preparation for the Waterville Opera House presentation of SHREK. Here's that link.

4. The Hugo Nomination Period ends on March 31. If you were a member of last year's WorldCon, in San Antonio; if you're a member of this year's WorldCon, in London; if you're a member of next year's WorldCon, in Spokane, you are eligible to nominate for the Hugos. Here's the link to the rules. On the left hand side of that page, you'll find links to the 2014 nomination form and the Retro Hugo nomination form, and instructions for the whole batch.

4a. Lee and Miller have several works eligible for nomination. They are:
Novels: Necessity's Child, Trade Secret
Novelettes: Eleutherios, Moon's Honor
Short Story: Out of True

5. Between Wednesday and Thursday here in Central Maine, we had a Lot of Snow (oh, OK; somewhere between 10.5 and 15 inches, it says here.) I can't find any official numbers, so we'll just leave it there. Today is sunny and cold. Tomorrow, we have an ice storm on the schedule.

Winter can get over itself Any Time Now.

Today's blog post title comes from "Steel River," by Chris Rea. Here's a link. Warning: This is a song that always makes me cry, so possibly NSFW.

1 comment | post a comment


---
Waistcoats & Weaponry
has a semi official most likely accurate release date of Nov. 4, 2014.
Those who follow me on Twitter saw the announcement last Friday after I got back from NY and already had a few questions.
Any cover pic yet?
Nope.
When do the arcs go out?
In general, in publishing these days, are rarely printed ARCs after the first two books. There may be net galleys but you have to talk to LBYR about that.
Meanwhile, I have finished the rough draft of M&M, finally. No time to rest on laurels, much too much else going on.
She gonna need tea... lots of tea.
GAIL'S DAILY DOSEYour Moment of Parasol . . .
The Hall - Leonard Campbell Taylor via British Paintings tumblr
Your Infusion of Cute . . .Your Tisane of Smart . . .
Neck Line (boulderccweddings)
Your Writerly Tinctures . . .
Can Twitter Help Publishers Reinvent Books?
PROJECT ROUND UP
Waistcoats & Weaponry
~ The Finishing School Book the Third.
November 4, 2014. Cover art to come.
Manners & Mutiny
~ The Finishing School Book the Last.
Finished rough draft, cutting and trimming begins in July.
Prudence
~ Custard Protocol Book the First:
Delayed.
Why?
Rewrite begins soon, release date March 17, 2015.
The Books!
The Finishing School Series: 1 Etiquette & Espionage, 2 Curtsies & Conspiracies
The Custard Protocol Series: 1 Prudence (Coming March 17, 2015)
Parasol Protectorate Series manga graphic novels
Audiobook of
Crudrat
releasing end of April 2014. Find out more at
crudrat.com
Book News:
Moore Memorial Public Library
says of
Etiquette & Espionage
: "Carriger always impresses me with her witty dialogue, and she can write a simple phrase that just has me rolling with laughter. This a very fun read, and I highly recommend it."
Quote of the Day:
via the FB

4 comments | post a comment


---



I think I figured out the reason behind some of the story nag. My subconscious must have needed the conscious part of my mind to get out of the way so it could work, and it did it by creating busy work for it. I decided I needed to take another look at my plot outlines for the current book, since I've changed a lot about the plot, and I had a really depressing epiphany: The "crossing the threshold" part of the story that's the end of act I doesn't come until nearly halfway through the book. I tried a few ways of charting it to try to call that the "approach to the inmost cave," but it wouldn't fit. Even when I gave each character his/her own journey, it didn't work. The moment I aligned that scene with crossing the threshold, everything else snapped into place.

That means I need to cut a lot, probably at least 60 pages. The really sad thing is that I don't have to strain my brain to come up with which parts to cut. I think I was always sort of aware that I had a lot of wheel-spinning going on. That's probably where that "but there's no peril or urgency!" issue came from a few weeks ago. Adding danger to the scenes didn't help the real problem, which was that the scenes weren't necessary. There's some information in those scenes that will have to be added in a different way, but otherwise, I can cut them. The really depressing thing is that one of them is a "kill your darlings" scene -- a scene I've been visualizing since I was midway through writing the previous book. It's a lovely scene that tells us a lot about the characters, but I think I could cut it without changing anything other than removing later references to it. However, it might be a better fit for a sequel to this book, so I'm not trashing it entirely.

Other than going instantly from being halfway through with the book to being a quarter through with it, I feel pretty good about this. Usually, when I get stuck, there's a reason, and once I figure it out, everything moves a lot more quickly. Today will be plot machete time, then I want to do a good writing marathon tomorrow to get back on track.

In the meantime, that story nag is still there, but much less insistent. I have this vague idea of a modern woman from our world captured and taken to a fantasy-type land, where she in desperation tries to prolong her life, Scheherazade-style, by telling stories -- the fairy tales she remembers from childhood. But it turns out to be the history of the world she's in. But I don't know where to go with it from there or how to use the stories if they're history.

I will confess that part of my current interest in Once Upon a Time has nothing to do with fairy tales and everything to do with Captain Hook, which really surprises me, as I've never been the type to go for the bad boys. This version isn't really a villain. He started as a rogue with a personal agenda that aligned him with one of the villains, but since then has become more of a Han Solo type who works with the good guys. Still, I've never been into the Han Solo types, so I was surprised by how appealing I found this character. Then we got his backstory and learned that he started as a very earnest Horatio Hornblower-type young naval officer who turned pirate in rebellion against a king who betrayed his people. That explains a lot. He's not so much a Han Solo as a Luke turned cynical by having his ideals betrayed. And then I saw an interview of the actor, and it seems it's very easy to make him blush furiously (and his co-stars know exactly how to do it). I hadn't thought that blushing really showed up on camera, but he managed it. If he didn't have the current job, I guess he'd be a good fit to play Owen because he can pull off the visible blushing (the coloring is right, too, though I don't know if he could play American, as he's rather Irish). So now I don't feel quite like I've turned against my usual patterns. If you haven't seen the show, this should give you an idea of what I'm talking about. Be warned that it loads very slowly since some of the pictures are animated.

In other geeky news, SyFy has announced an actual show with a spaceship in it. Wow! They describe it as being like Battlestar Galactica meets Downton Abby. I'm not quite sure how that would work, but it sounds like it would be right up my alley. However, about 90 percent of the appeal of Downton Abbey for me is the costumes, and that would be lost with the typical spaceship jumpsuit attire.

1 comment | post a comment


---
I've recently gotten the "Steampunk Octopus" prints, signed and numbered, back from the artist Alex Broeckel. These are the prints of the art that I'll be using for the cover of the new small press ZOMBIES NEED BRAINS' first SF&F anthology Clockwork Universe: Steampunk vs Aliens. I took one of the prints down and had it framed. I figured I'd share it with everyone, so here's a pic of what it looks like with the frame I chose. I think it's awesome. Those who pledged at the "Artistic Zombie" level for the kickstarter for the anthology have already received their reward prints and I hope they enjoy them. I do have additional prints available for sale at $250. These are unframed, signed, numbered prints. If you are interested, please message me here on LiveJournal about how to get one of the prints for YOUR wall.


post a comment
---
post a comment
---
post a comment
---
post a comment
---



(

Read more...Collapse

)

</lj-cut post a comment


---