I knew they would, I wondered when it would happen. ex-friend K finally told some story about me being rude and condescending on her wedding day. This is what a mutual friend posted on Facebook sometime last night:


I had a conversation today with one of the best people i know. I am still trying to wrap my mind around how some people can be so cruel, insensitive, hateful, spiteful, rude and i could go on and on about this... I guess I am just mostly upset that a sister can treat someone like crap, and turn around and smile about it on her sisters wedding day. Or why a best friend would be rude and condescending on her best friends wedding day. Those of you who know of what i speak of should be ashamed of yourselves for acting the way you did and doing the things you did on what was supposed to be HER DAY! And to the bride and groom, I am happy that you have found each other, fell in love and are now married. I have nothing but the best of wishes for a long and wonderful marriage......

I only have one wish for those who ruined your special day... May they be treated in the same manner they treated the two of you...

In love and light always.......

I wasn't asked for my side of the story. I wasn't messaged privately or anything. I'm sitting here thinking about talking to said friend and telling her my version. Heck I'd be interested to know what was being said. I want to stand up for myself, but I realize that this friend is K's friend. I met her through K. She has no reason to believe me. What would it solve? It hurts that someone thinks badly of me. I'm neurotic enough that I want everyone to like me. This other person and I aren't close and it's not like she's so close and I want her to choose my side. Because I know she won't. I'm sure even if I did talk to her she wouldn't believe me. My godmother told me the other day Fuck her! when it came to K. Those who know and love me best know I was a good friend to her and I got shit on. But it still sucks to not even be asked my side of the whole thing.

I know me, I'm going to obsess over this all day. Like I said Neurotic.
post a comment
---
Wyrm Publishing has released CLARKESWORLD: YEAR FIVE in ePub and MOBI/Kindle editions. Trade paperback is coming later this month.

Since 2006, Clarkesworld Magazine has been entertaining science fiction and fantasy fans with their brand of unique science fiction and fantasy stories. Collected here are all of the original stories this Hugo Award-winning magazine published during their fifth year. Included in this volume are twenty-four stories by visionary writers of short fiction, including Ken Liu, Nnedi Okorafor, Robert Reed, N.K. Jemisin, Yoon Ha Lee, E. Lily Yu, and more!


CONTENTS

Introduction by Neil Clarke
Ghostweight by Yoon Ha Lee
Perfect Lies by Gwendolyn Clare
Tying Knots by Ken Liu
Seeing by Genevieve Valentine
Salvaging Gods by Jacques Barcia
Laying the Ghost by Eric Brown
The Children of Main Street by A. C. Wise
Diving After the Moon by Rachel Swirsky
Three Oranges by D. Elizabeth Wasden
Matchmaker by Erin M. Hartshorn
Trickster by Mari Ness
The Book of Phoenix (Excerpted from The Great Book) by Nnedi Okorafor
The Architect of Heaven by Jason K. Chapman
Frozen Voice by An Owomoyela
Trois morceaux en forme de mechanika by Gord Sellar
Pack by Robert Reed
Semiramis by Genevieve Valentine
Whose Face This Is I Do Not Know by Cat Rambo
The Taxidermist's Other Wife by Kelly Barnhill
On the Banks of the River Lex by N. K. Jemisin
Signals in the Deep by Greg Mellor
The Fish of Lijiang by Chen Qiufan, translated by Ken Liu
Conservation of Shadows by Yoon Ha Lee
The Cartographer Wasps and the Anarchist Bees by E. Lily Yu
Clarkesworld Citizens - Official Census
About Clarkesworld

Trade Paperback Coming Soon

EBook Edition Now Available at:

Amazon.com
B&N
Kobo
Weightless Books
Wizard's Tower
Wyrm Publishing




---
http://feedproxy.google.com/~r/shoeblogs/MJXb/~3/JksjnN_7A8g/
Manolo says, here is the column from the Express of the Washington Post.
Dear Manolo,

Holiday season is here again, and I STILL don't have a good pair of shoes for those dressy parties. My feet are average size, but a bit flat. Worse, those super high, very fashionable, shoes are the worse for my knees. I would love a pair of stylish, even sexy, dress shoes that will be comfortable for the whole evening (and won't leave me soaking my sore feet for days after the event). What do you think Manolo?

Donna

Manolo says, ayyyy! The holidays, they are upon us, like the hungry polar bear on the hapless baby seal! Hurry! Roll into the ball and protect your vital organs!

The Manolo sings:

It's the most wonderful time of the year!
With the kids toy-full yelling,
And Nordstroms is selling red sweaters you jeer.
It's the most wonderful time of the year.

Office parties for drinking,
And bosses for thinking,
Your career is ending, let's go.
There'll be sad hosting duties,
And credit card worries,
And fruitcake from long, long ago.

It's the most wonderful time of the year!
There'll be much sullen groaning
And turkey-full moaning
And eggnog from cartons you fear.
It's the most wonderful time of the year!

Here is the Poco from the Stuart Weitzman the snazzy kitten heel in the color imaginatively called the "pyrite nocturn", perfect for the elegant evening of seasonal "fun".
post a comment
---
( You are about to view content that may only be appropriate for adults. )
post a comment
---
By
Greg Pincus
for
Cynthia Leitich Smith
's
Cynsations
Greg Pincus
is the first-time author of
The 14 Fibs of Gregory K.
(Arthur A. Levine Books, 2013)(
author blog
). From the promotional copy:
Gregory K. comes from a family of mathematical geniuses. But if he claimed to love math he'd be fibbing. What he really wants most is to go to Author Camp. But to get his parents' permission he's going to have to pass his math class, which has a probability of 0. Hilariously it's the "Fibonacci Sequence," a famous mathematical formula, that comes to the rescue.
I can safely say I never expected to be making my authorial debut in 2013...or at least I didn't when I agreed to the deal for The 14 Fibs of Gregory K. back in April of 2006. Admittedly, there was no manuscript at the time, so I didn't think I'd be debuting in 2006... but if you'd said 2013, I'd've laughed politely and said "I sure hope not."
The journey, I will freely admit, has not always been entirely pleasant. One low point for me was the decision to jettison the entire first draft of my book and start over.
Okay, not totally over - the basic family structure and bones of the plot remained intact, as did a joke about fish sticks. Still, I think there are fewer than five sentences in the final book that are recognizable from the first draft, it went from first to third person, the structure changed, and the style/tone changed.
Even at the time I knew that my editor, Arthur Levine, was right in his suggestion to rethink...but that first draft was a labor of love and was fueled by passion and excitement.
So...no, that was not pleasant. Necessary for sure, but not pleasant.
I've learned plenty of lessons along the way, too, some of which are not necessarily applicable to other people or situations. For instance, if you happen to finish a draft of your novel when your editor is working 168 hours a week on the
final Harry Potter book
, you will not hear back with notes as quickly as you would under normal circumstances. Go figure.
Other lessons, though, strike me as more universal. In no particular order, here are things I learned or was reminded of during the 14 Fibs trip from brainstorm to final book:


writing is hard;


rewriting is hard;


listening deeply to intelligent notes will make your work better;


focusing on the story you want to tell and not treating others' ideas as prescriptions will also make your writing better;


patience might or might not be a virtue but it is definitely necessary;


be kind to yourself as you struggle to find the right word or phrase or storyline;


and remember that everyone who gives you notes or hears you talk about your process wants you to write the best possible book and is offering their thoughts to help get you there.


It's been quite a journey from inspiration until publication, and when all's said and done, I'm thrilled to be making my debut in 2013 - the perfect time, because that's simply how long it took to be ready.
Dog in a desk!
It also turns out that there are advantages to a longer road to first publication. After all, author/marketer
Seth Godin
has said that the best time to start promoting your book is three years before it comes out.
Heck, I had seven years lead time!
It does seem to me, though, that I hear more about marketing and promotion being an author's job now than I did back in 2006.
Another advantage of my long journey, then, is that I've had lots of time to observe what others have done in terms of promotion. As a result, I've been able to pick a few ideas to focus on that I think will work for me
and
which make me feel comfortable - I know why I'm doing what I'm doing, so it feels good to me. Plus, I've found that most of my PR/marketing "ideas" are opportunities that spring up organically or are simply things I think would be fun.
The organic is easier to describe: because I've spent a lot of time over these years being active offline and online - blogging, Tweeting, Facebooking, and the like - I've developed amazing relationships with wonderful people, and it turns out that these relationships have ended up creating lots of opportunities for me and The 14 Fibs.
For example, I have Skype visits set up with teachers who I've known and often blogged alongside for years and with others who I've only recently come to know. I've had bloggers and Twitter/Facebook friends help spread the word about my book trailer, cover reveal and other news. I've found myself in newsletters, been given names of people to talk to, and had wonderful interactions with folks all around the world.
Launch Pie!
Of course, I would pursue a brilliant PR idea if I had one, or hire someone to help me, as needed. But so far, my "big ideas" have all be things I think would be fun for me and others.
Along those lines, I streamed my book launch live on the web so my friends and family could be part of the celebration with me. Sure, that gave me another chance to remind everyone that my book was out (it is, by the way. You should all go buy it, of course, as I hear it makes a great gift!) and could lead to interesting PR opportunities, too, as it was "new"... but, for me, it was simply a blast to connect with others in a fun, different way.
What I'm doing may not be considered traditional PR or marketing paths, of course, but it's all about the ideas that work for me. Nothing feels like a chore or a task, so I never resent it. I have fun, still have time to work, and also know I'm doing what I can to support my book.
And after the long journey I took to publication, I can't imagine doing anything less than giving The 14 Fibs the love it deserves.
post a comment
---



I was gone for a week on the first real vacation I've had in nine years. I went with my husband and a group of friends to Disneyworld. It was awesome. I got dehydrated and had vertigo, especially in the mornings and evenings, and it was still awesome. I'll try to post about a few of the highlights over the next few days.

The first was Be Our Guest in the expanded section of fantasyland in the Magic Kingdom. It's a inexpensive counter service restaurant, and you have to wait in line for at least half an hour or so to get in if you don't have reservations, but it was completely worth it.

It's in a new Beauty and the Beast area. There's a square with a fountain, a little shop, and another small counter service place called Gaston's Tavern (which serves pork shank and cinnamon rolls as big as your head -- Disney does food well), and all of it looks like real-life versions from the movie. Then to the left of that is a castle wall, with a long bridge across a moat that looks like it's cut through a forested hillside, with a waterfall. Then at the end of the bridge is a mountain, and on top of the mountain is a castle. It's all forced perspective, so it looks like it's full size, just further away than it actually is. You walk through the mountain entrance to get into the castle, which has three large dining rooms, one the castle hall, one the castle ballroom, and one the scary West Wing that Belle wasn't supposed to go into. (It was almost too dark to eat in there.) One end of the hall has frosted glass windows looking "outside" and because it was December it occasionally snowed behind them. (It was 80 degrees in the real outside.) In the West Wing there is the portrait of the beast, and the rose in a glass jar, both of which periodically do all the things they did in the movie. (The rose in the jar was particularly impressive. It wasn't animated -- it looked like a three dimensional hovering magical rose that was magically losing petals due to a curse, and it was only a few feet away from you. They do really, really cool things with projections onto objects.)

They cut off the line at a certain point and don't allow anyone else to line up for a certain period (I think it was an hour and forty-five minutes) so the restaurant was full, but not chaotic or crowded, and there was plenty of room for everyone to find a table, and also lots of room between the tables for people to walk around and see everything in all the rooms, like the portraits, statues, intermittent snow, moving rose, etc. (One of my friends accidentally walked into the kitchen at one point, because it's not labeled.) You order on touch screens as you come in, then go sit down, and they bring you the food in rolling glass and wood carts that look like something from a fancy la belle epoque Paris restaurant. (To find you, they either give you a rose token (a small electronic device shaped like a rose) or you use the Disney "magic band" that comes with the meal plan, and they actually track that to your table. (Fortunately, we realized we needed to leave our bands on the table while we got our drinks.) The food was not expensive and very delicious. I got a roast beef sandwich with green beans. The deserts were these various wonderful cupcake-size things of different kinds with beautiful decorations, and were also delicious.

Even though you have to get there early and stand in line, it was totally worth it. I'll try to post som pictures as soon as I get copies.

***

* I'm on the the Coffee with Kenobi podcast: http://www.coffeewithkenobi.com/coffee-with-kenobi-book-chat-martha-wells-razors-edge/ which I had a great time doing.

* My co-writer on Blade Singer, Aaron de Orive, has a post on SF Signal about the kickstarter: http://www.sfsignal.com/archives/2013/12/guest-post-help-kickstart-blade-singer-a-swashbuckling-collaboration-between-aaron-de-orive-and-martha-wells/

* Athena's Daughters has a Kickstarter - http://www.kickstarter.com/projects/103879051/athenas-daughters-women-in-science-fiction-and-fan/description

* The Book Fair for Ballou SR high school library has started: http://guyslitwire.blogspot.com/2013/11/spread-some-holiday-good-cheer-with.html#more

1 comment | post a comment


---
post a comment
---
Sometime you need serious, sometime you need playful… Poppy's Pleasure is a pretty little story. Poppy is a cuteness overloaded character who is completely unaware of the danger he is for other men… not cause "he" is dangerous, but cause he can provoke an overdose of prettiness to the chosen companion. And I'm totally saying this with a positive perspective, it's not easy to write a character like this one without falling into ridiculousness, but Stormy Glenn managed it without any stumble (maybe that is due to her experience with this character type).

Poppy is naïve cause he has always lived as a slave; he doesn't have any memories of a previous different life, he doesn't know there is any different life. Poppy truly believes the world is divided into Masters and slaves and that he is born slave and destined to be one. He is not a broken man, he still has a backbone, but he doesn't know stubbornness, he doesn't know rebellion, and so, most of the time, his attempts to escape that life always end with him being beaten and left half dead. The only lucky event in his life, for a reason that we will understand only later in the story, Poppy has passed from Master to Master with a contract that states he isn't a sexual slave, and that he cannot be used for that purpose. So other than being naïve of life, Poppy is also naïve of sex.

Dean is on a rescue mission for one of his fellow Government Agency assassin, but instead of finding Marcus, he stumbles into Poppy and from that moment on, Poppy recognizes him as his Master, like a little duck with its mother hen, imprinting, and Dean cannot really leave him otherwise Poppy will have a mental breakdown. Dean becomes Poppy's protector, lover, companion, and every other words you can imagine to describe a relationship that is more than love, it's death or life.

As I said, sometime I need my overdose of cuteness.

Publisher: Silver Publishing (November 24, 2012)
Amazon Kindle: Poppy's Pleasure (Assassin's Pride)

Series: Assassin's Pride
1) The Cat's Meow
2) Poppy's Pleasure

Updates: http://www.goodreads.com/user/updates_rss/2156728?key=011e4dd0a1ff993d8c2322e691d6229ed9bbf74b


This journal is friends only. This entry was originally posted at http://reviews-and-ramblings.dreamwidth.org/3973305.html. If you are not friends on this journal, Please comment there using OpenID.
post a comment
---
"Do we have everything?" Drew asked, looking over the back of his Range Rover. Molly frowned, looking from the back of the car to the list in her hand, and back again.
"I think so," she said finally, after counting the boxes three times. "Unless Sue forgot to put it on the list."
"Which means we've got everything," Drew said. "Sue doesn't forget things on her list. She's better than Santa in that respect." And he winked at Molly.
Better than Santa?? Schrodinger popped his head up over the seat back from where he and Jack had been lounging in the back seat. Is that possible?
"I don't know," Molly admitted. "I don't think I've ever seen her forget to put something on one of her lists, though." She looked over at Drew. "There is one more thing, though."
He frowned. "I hope it doesn't take up much room. We don't have much left."
"It won't." Molly turned to Schrodinger and Jack. "We have to do the Advent Calendar before we go, remember?"
Oh, right! They both scrambled out of the back seat as she held open the car door, and ran back into the kitchen. Molly and Drew followed, eager to see what the calendar held today.
Schrodinger and Jack were peering at the calendar, searching for the elusive number 10. Finally, the CrossCat found it, curled in the branches of one of the pine trees, and pressed his nose to the painting, then stepped back.
But there was no snowflake, and they stared in confusion as the painting crumbled back from the point of contact. Molly peeked over their heads and blinked. "Look at this," she said, reaching over and pulling out an envelope. On the front, it said, "Open me after the bake sale."
"Well, I guess we'll have to take this with us," she said, putting the envelope into her coat pocket. "Maybe the calendar knew that the girls weren't going to be with us." She looked down at them. "Ready to go?"
The snow flurries that had been threatening all morning finally started drifting down as they drove towards the Daughter of Stars Middle School, where the annual Carter's Cove Christmas Bake sale was held. Corinne had picked Lily and Zoey up at the elementary school, and they were waiting at the door to the gymnasium for them.
"What did the snowflake do?" Lily demanded, as soon as the Range Rover pulled up and the doors opened. "What did it do?"
Nothing, Schrodinger said, as he and Jack hopped out. There was no snowflake.
"What?" Lily and Zoey stared at him.
There was an envelope instead, Jack said. It's in Molly's pocket. We're supposed to open it after the bake sale.
"Oh wow," Lily said, but Zoey was staring at Jack.
What's the matter, Zoey? Schrodinger asked, concerned. Are you okay?
She pointed a finger at Jack. "I heard him."
What? Both Jack and Schrodinger stared at her, dumbfounded.
"I heard him," she repeated, awestruck. "I heard Jack just now." She looked up at Molly. "Is that really real? You have the envelope in your pocket?"
Molly nodded. "I do. Welcome to the Cove, Zoey. Looks like the magic has already started to work."
"Wow," Zoey said, and then hugged Jack. "I can hear you!" Then she giggled as he licked her face enthusiastically.
"Come on, we have cookies to sell!" Molly reminded them, pulling the first box out of the back of the Range Rover. "You guys get to watch the table while we bring everything else in, okay?" She paused to blow a strand of hair out of her face. "At least this year, they gave us tablecloths."
"Which one has the trays?" Corinne asked. "The girls and I can set the trays out while you bring things in."
"Awesome." Molly handed her the box she had brought in. "We made sure to pack it last, so it was the first out."
"Handy."
By the time Molly and Drew had brought the rest of the boxes in, with Schrodinger and Jack supervising, the three had gotten out all the trays that Molly had brought, as well as the two clipboards with order forms and pens attached. Molly took the last box from Drew and set it on one of the chairs, then attacked the other boxes. "Scones go there," she said, handing the box to Drew and pointing. "Lily, Zoey, can you put those out for me?"
While they did that, Corinne and Molly pulled out the sugar cookies, which Molly had packaged after the kids had left the day before. These went into a similar tray as the scones, and then she pulled out two large vases and put candy cane cookies in them.
"What's in that?" Zoey asked, pointing at the box that was still sitting on the chair. "More cookies?"
"Kind of," Molly said, going behind the table. She stowed the extra cookies under the table and pulled off her coat before finally opening the box. When she pulled out what was inside, both girls gasped.
It was a gingerbread house, but it was so much more than just a simple house. Molly had created a winter wonderland out of gingerbread, and Zoey leaned in to look. "What is it?"
"It's the skating rink!" Lily said, clapping her hands. "It's Indi's skating rink!"
And it was. Molly had crafted the entire cove on Elizabeth River, complete with the small hut that Indi Sarabian sold hot chocolate and hot cider out of, the trees that lined the beach, and the benches where skaters changed into their ice skates. There was even a bonfire of gingerbread logs, with icing flames.
Molly grinned at their expressions and said, "Watch this."
She pulled a small package from one of the other boxes, and set several small skaters on the iced pond. Then she pulled out several strands of Christmas lights, and set them up around the edge of the pond, just like Indi had done in her cove. Finally, she put a sleigh on one edge of the iced water.
"Now," she said, and blew gently on the sleigh.
To Lily and Zoey's delight, the lights went on, and the skaters began to move about the pond.
How did you do that? Schrodinger demanded, his ears lying flat against his skull in shock. That's magic!
"It is," Molly agreed, laughing. "Jade helped me, because she knew I wanted to do something special for the bake sale this year." She touched the sleigh. "She sent this and said it would work. Any more of an explanation and you'll have to ask her."
"Who's Jade?" Zoey asked, watching the skaters twirl around.
"The Snow Queen," Lily said, her eyes getting even bigger. "She's the most powerful magic user in the world."
"Well, in the Cove, at the very least," her mother said. "I'm not sure about in the world." She looked at Molly. "Are you all set?"
"I think so," Molly said. "Thanks, Cor. We'll get everyone home tonight in one piece."
"Good enough!" Corinne hugged both Lily and Zoey, then waved and went off to look at the other tables as they were being set up.
"Now, you four," Molly said, putting her hands on her hips. "Are you ready to help me?"
They tore their gazes from the magical skaters and looked up at her.
"Good." She went behind the table again and dug in one of the boxes, looking for the two small baskets she'd packed specially for the day. Once she found them, she came back out and handed one to each girl.
"What are these?" Zoey asked, looking at the small cellophane wrapped packages in the basket.
"Samples of the new peppermint scones and almond sugar cookies that I'm going to be featuring this year in the gift baskets," Molly said. "Each little package is marked. You guys get to go and give them out to everyone. Just stay in the gymnasium. And come back when you need more – I've got a whole box full of samples."
"Oooh, cool! Come on!" Lily grabbed Zoey's hand and they ran off, followed by Schrodinger and Jack. Molly went back behind the table and sat down next to Drew, who handed her a mug of tea from the thermos that she'd brought.
"You are an evil woman," he told her. "Samples? Are you trying to run everyone else out of business?"
"That's why you love me," she replied, blowing on the tea to cool it. "Besides, I've done the same cookies and scones in the gift baskets for the last six years. I'm a bit bored."
"And a bored Molly is NOT a good thing." Drew chuckled. "Well, I suppose I should taste test them too."
Molly pointed out the samples box. "I should probably put some out on the table too," she mused.
"You sit and drink tea. I can put samples out." He ducked down under the table. "Did you bring another basket?"
"I think so?" Molly shrugged. "If not, don't worry about it. We can wait until one of the trays is emptied."
"Or we can just spread the samples out." Drew suited actions to words, and soon had the small cellophane-wrapped packages strewn across the front of the table. "There, now you can get on with your master plan."
"What master plan is that?" Molly asked, as he sat back down beside her.
"To take over the world one stomach at a time," Drew said, pouring himself a cup of tea. Molly had brought extra mugs, and there was a thermos of hot chocolate for the girls as well. "I figure you will just threaten to withhold your baked goods, and we'll all fall in to line."
"Hmm, that's a great idea." She leaned back against him and pretended to consider it. "Do you think it would work?"
"You've got at least one willing servant right here."
Molly laughed softly, her eyes following the progress of Lily and Zoey through the room. The bake sale hadn't opened to the public yet, but there were a good thirty or forty vendors, and they all fell victim to the two adorable girls, the CrossCat and the hound dog. Of course, the fact that they had baked goods that they were handing out for free definitely helped.
"You have done a good thing, Miss Molly," Drew said, putting one arm around her and pulling her close.
"We have done a good thing," she corrected him, smiling again. "It was definitely a team effort."
And then the bell rang, and she sat up, finishing her tea and getting ready to greet the hordes that were about to descend on them.
Descend they did, and Molly and Drew were soon both swamped with eager shoppers. At several points, Lily and Zoey reappeared and filled up their baskets again, and then vanished into the crowd. Schrodinger made sure that Molly at least saw them every once in a while, so she knew they were okay.
Not that they wouldn't be. This was the Cove, after all.
Finally, all the trays and boxes were empty, the two clipboards totally denuded of order forms (and Molly blessed Sue again for keeping the number strictly controlled, or else she'd be baking for the rest of the month to try and get it all done), and she could sit down again. Lily, Zoey, Schrodinger and Jack had retreated behind the table to have their tea and hot chocolate and the sandwiches Molly had brought them.
When Molly joined them, Zoey said, "Wow, this was a lot of work!"
"Indeed," Molly agreed, leaning over and snagging a half of a sandwich from the cooler. "You guys did awesome too. Did you see anything you wanted?"
Lily shrugged. "Not really. I'm sure Mom got some jam, but most of it wasn't really interesting, to be honest."
Lisa said she would keep four jars of the plum jam for us, Schrodinger told Molly. We just have to pay her.
"Four?" Molly said.
I like her jam, he replied loftily. And four means you might get some too.
She laughed and went to go and pay for the jam. Then they cleaned up, carefully repacking the gingerbread skating pond. "What are you doing with that?" Drew asked Molly, as she placed the magical sleigh in with everything else.
"I don't know," she said. "Aunt Margie was thinking of raffling it off at the store on Christmas Eve, but we can't decide what to donate the money to." She shrugged. "We'll probably just end up donating it to the food pantry or something."
"Raffle it off," Drew said. "I think you could raise a lot more money for the food pantry."
"We''ll see." Molly picked up one of the boxes. "Let's get this packed up, and then we can see what the Advent Calendar has in store for us today."
Lily and Zoey pitched in eagerly, and since most of the boxes were empty, the cleanup went fast. When they finally all stood out by the Range Rover, Molly pulled the envelope out and gave it to Lily. "Since it was supposed to be your day, you open it."
The little girl slipped one finger under the envelope's flap and opened it. The instant the flap was free of the rest of the envelope, something shimmered, and the magical snowflake danced up into the chill night air.
"It waited for us!" Zoey said, clapping her hands together. "What are we going to do, magic snowflake?"
In response, it spun and split into six snowflakes, which fell into Lily's outstretched hand and turned into…
"Movie tickets!" she squealed in delight. "Look, guys, six movie tickets! For the Marshall Theater, tonight!"
We love the Marshall! Jack shouted, baying with delight.
Molly took the tickets from Lily before she could drop them, and the two girls grabbed each other's hands and spun around. The Marshall Theater was in the heart of Carter's Cove, and prided itself on catering to all the races in the Cove area, human and non. "Well, come on," she said. "We'd better get moving, if we want good seats!"
They all piled into the Range Rover, and only then did Lily asked, "So what are they playing tonight? I didn't even look!"
Molly chuckled. "It's a Christmas specials night," she said, looking down at the tickets. "That's all it says. I guess we'll find out when we get there."
At the theater, there was a line, but it was moving briskly. Molly spotted the movie poster first. "Oh, look! They're doing all the old ones that I remember from my childhood!" she said, delighted.
The movie poster listed, among others, The Year Without A Santa Claus, The Grinch (the original cartoon, Molly noticed with approval), a Charlie Brown Christmas and several others.
"We used to watch them too," Drew said, nodding. "My granddad had them all on tape. It was a Christmas eve tradition." His eyes were soft as he said this, and Molly realized he never really talked about his past, or his family. "I miss that."
"I've got a lot of them on DVD," she said now, linking her arm in his. "Maybe we'll have to convince Nathan to let us choose the Christmas Eve movie this year."
"And not watch Star Wars?" Lily looked shocked. "Bite your tongue."
"You know, we could actually watch a Christmas movie on Christmas Eve," Molly told her.
"No." Lily shook her head. "It's always Star Wars. That's OUR tradition."
Molly gave up, chuckling. "Only my brother would raise a geek like that," she whispered to Drew, who chuckled as well.
Maybe we could watch both, Jack said reasonably.
They handed their tickets to Michelle, who grinned and said, "Enjoy! It's fun to see them on the big screen!"
Drew pulled out his wallet and bought popcorn and soda for everyone, over Molly's protests. "Let me spoil you," he said finally. "Lord knows you don't let me do it very often."
"Let him spoil you, Molly," came her uncle's voice from behind them, and they all turned around to see Aunt Margie and Uncle Art in line. "We guys like to spoil our girls once in a while."
She gave up in the face of united opposition, and they all went into the theater. Although she was sure the kids had all seen these movies before, since they were played on the television every year, Michelle had been right – there was something new about seeing them on the big screen.
At the end of the last show, Patrick, the owner of the theater, came out in front of them all and said, "I hope you guys all enjoyed this! I've got a special surprise for everyone under the age of ten now!"
"Ooh," came the delighted response from the packed theater, as Michelle and the other ushers, wearing Santa hats, started down the aisles, handing out small wrapped packages to each of the kids.
"Open it!" Molly urged Lily, who had two in her hands. Zoey had two as well, and she gave one to Molly for Schrodinger.
"Oh, look! A Christmas ornament!" Lily said excitedly, holding the large ball up in her hands. "And it says the year and Mitchell's Theater on it!"
Each of the balls were slightly different, and Molly realized they were probably hand-painted by Michelle, who loved to do things like this. "Now you really will remember this night," she said, showing Schrodinger his ornament. "We'll put this on the tree when we get home."
"I love the Cove," Zoey said happily, cradling the ornament in her arms as if it were a baby doll. "This is the best December ever."
Originally published at The words of Valerie Griswold-Ford. You can comment here or there.
post a comment
---
post a comment
---
I'm drastically changing up the check-ins at
getyourwordsout for 2014 and would like to do some testing before January to hopefully work some of the kinks out. You don't need to be a member of the community, I just need responses! If you have a moment, please click the link below and complete the check-in (you can use whatever word count you like!). To ensure that I can work the kinks out, also reply here with a comment that includes the following information:


I checked in!
Device: Computer/tablet/mobile
Browser & Version: (old/newest is okay if you don't know the version)
Comments: Please leave any comments you have about the form; if something isn't clear or if you had a problem.


Getting a reply here with a comment will let me know if any responses get eaten, so please make sure that you fill out the Test Check-in AND leave a comment here.



2014 Test Check-in



Thank you for your help! 6 comments | post a comment


---
Our heroine sits quietly in her cube, just one of many, typing, filing, and breaking the occasional nail, hiding her true identity beneath her clever disguise of nerdy glasses and business suits (with sensible shoes!) Frantic eyes watch the clock as she waits impatiently for the ruse to end and her true calling to begin.

With eager anticipation she drives her average car to her average home, and eats her average (vegetarian and completely healthy!) meal alone. The minutes tick by, and when the sun finally sets she leaps tall sofas in a single bound, shedding her disguise to take on her true super heroine persona! Is she in such a rush to save the world? Save the city? Save the neighbor's kitten from a tree? No! She liberates her laptop from the evil clutches of arch villain, Hall Closet, and flings it open to free the worlds hiding within its depths. There are lonely werewolves searching desperately for mates, spoiled rich boys just waiting for her gentle caress of the keyboard to create someone who'll truly understand them, and futuristic soldiers, gunning across the universe to save the men they love... No scenario is too bizarre! A time traveling pirate? No problem! Violin playing specter haunting a Scottish castle? You betcha!

When she'd not busily creating happy-ever-afters for fictional hotties, our heroine enjoys music, the great outdoors, and cruising down the highway on the back of a Harley Davidson.

The Wish won a 2010 Rainbow Award as Best Gay Contemporary Romance, 3rd place.

Further Readings:


The Wish by Eden Winters
Paperback: 210 pages
Publisher: Dreamspinner Press (July 20, 2012)
Language: English
ISBN-10: 1613726082
ISBN-13: 978-1613726082
Amazon: The Wish
Amazon Kindle: The Wish

At his death, Byron Sinclair left behind more than just his much older partner, Alfred Anderson. The couple helped raise their respective nephews, and while Paul Sinclair and Alex Martin are now adults, they still have some growing up to do, particularly when it comes to getting along with each other.

If they refuse to be in the house at the same time, how can Alex be so sure Paul is an opportunistic suck-up with the morals of an alley cat? Paul isn't impressed with aloof and arrogant playboy Alex, either. Both swear they know all they need to about the other--and about themselves.

Byron's dying wish is for Alfred to help Paul and Alex see how perfect they are for each other. But when the boys stubbornly refuse to acknowledge what's right in front of them, Byron must get creative–though it'll be difficult without hands, or a voice, or a body….

This journal is friends only. This entry was originally posted at http://reviews-and-ramblings.dreamwidth.org/3972994.html. If you are not friends on this journal, Please comment there using OpenID.
post a comment
---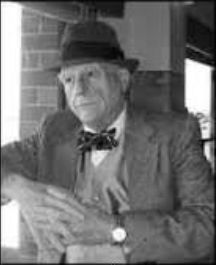 William Armstrong Percy III (born December 10, 1933) is an American professor, historian, encyclopedist, and gay activist. He taught from 1968 at the University of Massachusetts Boston, and started publishing in gay studies in 1985.

William was born to Anne Minor Dent and William Armstrong Percy, II, of the Mississippi Percy family. His mother was raised by her widowed uncle, the distinguished Memphis lawyer Dent Minor, scion of 17th-century settlers of those names in Maryland and Virginia. His great-uncle John B. Minor taught law at the University of Virginia from 1845 to 1895 and served for decades as dean of the Law School.

After graduating as valedictorian of Middlesex School (in Concord, Massachusetts) in 1951, Percy went to Princeton University, where he entered the Special Program in the Humanities. He struggled with the rejection and persecution of gays during the McCarthy years. At a time when conscription was still in effect, he volunteered for the U.S. Army. In his military stint, Percy studied Norwegian at the Army Language School. He worked as a French interpreter on loan to the Central Intelligence Agency on the island of Saipan.

Following the completion of his military service, Percy completed his B.A. in 1957 at the University of Tennessee. He spent a year obtaining a Certificato from the University of Naples. He went on to earn an M.A. from Cornell University, followed by an A.M., and in 1964 his Ph.D. from Princeton.

Percy taught at the University of New Orleans, Louisiana State University, and the University of Missouri at St. Louis for two years each. In 1968 he moved to the University of Massachusetts at Boston. After gaining tenure and promotion to full professor there, in 1975 Percy "came out" to colleagues. He joined the fight for equal rights for gays in 1982, and three years later began publishing in gay studies.

( Read more...Collapse )

Source: http://en.wikipedia.org/wiki/William_Armstrong_Percy_III

( Further ReadingsCollapse )

This journal is friends only. This entry was originally posted at http://reviews-and-ramblings.dreamwidth.org/3972862.html. If you are not friends on this journal, Please comment there using OpenID.
post a comment
---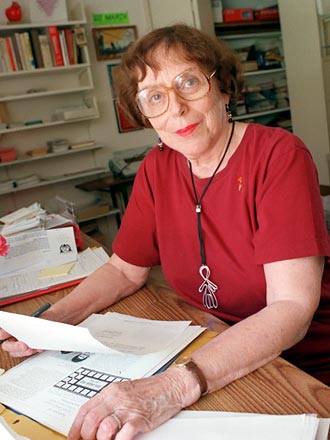 Adele Starr was born as Ida Seltzer in Brooklyn, New York on February 10, 1920. When she was a teenager, she changed her name to Adele. In 1941, she married Lawrence Starr, an accountant, and remained in New York till the 1950s. Moving to Los Angeles, the Starrs settled in Brentwood, where Adele helped her husband establish a private accounting practice. Adele and Larry had four sons and a daughter.

In 1974, their son, Philip Starr, told Adele and Larry that he was gay. Adele was initially upset, but Philip encouraged her and Larry to join a support group. By 1976, Adele and Larry began hosting a support group for parents and families of gay men and lesbian women. That year, they founded Parents and Friends of Gays in Los Angeles, which is the predecessor to the Los Angeles chapter of Parents and Friends of Lesbians and Gays (PFLAG). In 1979, Adele Starr spoke at the National March on Washington for Lesbian and Gay Rights, and also met with similar groups from around the country. In 1981, Adele and Larry Starr hosted the national organizing conference of PFLAG at their home in Brentwood, and Adele was named the organization's first national president.

Throughout the rest of her life, she continued to be an advocate for gay, lesbian, bisexual and transgender civil rights, with a particular focus on support for gay and lesbian youth in schools, communication with religious institutions, educational outreach, and support for families and friends of GLBT individuals.

Adele Starr died on December 10, 2010 in Los Angeles at the age of 90.

Adele Starr's papers are held at ONE National Gay and Lesbian Archives: Correspondence, minutes, photographs, clippings, manuscripts, financial records, pamphlets, education materials, flyers, posters, audiocassettes, textiles, ephemera and a banner from Adele Starr, documenting the activities of the Federation of Parents and Friends of Lesbians and Gays, Inc. (PFLAG), and of Parents and Friends of Gays (1976-1981), the predecessor to PFLAG's Los Angeles chapter (PFLAG/LA). Starr was founder of Parents and Friends of Gays and first president of PFLAG. The bulk of the material dates from 1977 to 1996, and includes the Federation's incorporation papers; correspondence from parents and children; records of the annual international conferences; educational materials; and records of outreach activities to schools and religious communities to support, educate and advocate for the rights of gay men and lesbians.

Source: Gold, Scott, "Adele Starr dies at 90; unflagging gay-rights activist," Los Angeles Times, December 12, 2010.

( Further ReadingsCollapse )

This journal is friends only. This entry was originally posted at http://reviews-and-ramblings.dreamwidth.org/3972518.html. If you are not friends on this journal, Please comment there using OpenID.
post a comment
---
Small Game by
cat_77
Clint & Natasha; mission fic/spies & secret agents; rated M; 8829 words
Summary: A blizzard hits while Clint and Natasha are chasing after smugglers of alien tech because, really, why wouldn't it?

Originally posted at Dreamwidth. Comments:
post a comment
---
First update in a while.

So back in April, I got an email from a literary agency that I had previously submitted to. The sender said that they had left the agency where I had originally submitted Salvation to, and if I was still looking for a publishing house, they were now engaged in a new endeavor. As it was put to me, "I want to be in the business of publishing good books instead of having to turn them down for one reason or another." Was I interested in perhaps submitting to this new company?

Now, as you may or may not know, this sort of thing happens all the time. Turning down decent books for bad reasons, I mean. In order to get somebody to stand behind your book, you have to get their attention by the lapels. This is not nearly as cut-and-dried as you might think that it is. Think about all the times that somebody has given you a book and cheerily chirped, "I just know that you're going to love this!" and it just turned out to be a big ball of okay. Or it was bad. Or it was good, but not nearly as great as it was sold to you as. Now, multiply this experience by about 150 times a week. This is what it's like to be a ground-level book agent.

The thing is, even if you find something you really like, you still have to sell other people on this book. Your boss. The boss of your boss. Other people at the agency. Eventually, it's got to be sold to a publishing house, which is essentially like starting the counter for this gruesome body count by zero all over again.Also, they may be turning down the book for reasons that have nothing to do with the quality of the work, which is something that people outside the industry will probably never understand. In the minds of most people, if something is good enough and has merit, it's going to get published. If it's not good enough, it won't. It's a pretty simple little equation. Your book has been unpublished, despite numerous attempts to do so over the last ten years, and therefore it must suck like an Electrolux on steroids. Elementary, right?

Not necessarily. Agents have to pass on books they like all the time because they've already taken on two other clients in the last three months who do the same kind of thing, or because the boss didn't go for it, or because while they liked it, they just didn't feel they could make a sale. This former agent, by going into business for themselves, was short-circuiting the process. Now they are free to take on whatever clients they choose.

And they were asking for me!

I was late to roller derby practice that night because I sped home after work and sent off the submission package immediately. I felt good; no, scratch that. I felt great. This of course heralded the beginning of The Waiting Game, but we're all fairly familiar with that little odious exercise. However, it did not faze me in the slightest this time. This was sort of like being a wide receiver in the NFL and sure, you were cut by the New England Patriots in the preseason, but one of their studs ducks just came up lame, and they call your people asking if you can come in for a tryouts. They are already familiar with your work. They know what you have. They are asking for you. It's a slam-dunk, right?

Of course it wasn't. In August, feeling a bit peeved that I had not heard anything from this neonate publisher yet concerning whether or not that Salvation was a go or not, I dropped a line and asked what going on. The answer I got was health woes had gummed up the process, and while I understand that these can much up just about anything, it seemed that four months was more than enough time to give a thumbs-up or thumbs-down. Especially since you can usually tell pretty quickly whether or not you like something. But hey, we'll play it cool and give some more time.

Well, now it's December. It's eight months later. Today I decided that these were not the people I wanted being the co-pilots of my career. If you can't even start the crawl toward publication after 2/3 of a year, or at least give a solid NO by then... then you're not playing ball. You're not in the game. And how many stories do you know of that ended with, "And they were all published happily ever after!" when the author in question had to write back to the people who asked for them not once, but twice?

It doesn't exist. So I reached out to another publisher today.

I wish I could feel good about this. I wish I could say that I've learned a great lesson in all this, but the one to be gleaned here is just the same old one; money talks, bullshit walks. I wasted eight months waiting to hear back from this publisher, and that's inexcusable. If you're going to say no, then just fucking say no. Don't let hope just wither on the vine.
post a comment
---
User:
tapestry01
Date:
2013-12-10 00:02
Subject:
Car
Security:
Public

Satori clicked over 303,000 miles today.
post a comment
---
Mandate of Heaven (also called Fugitive of Joseon) is a 20-episode sageuk from earlier this year set late during the reign of King Jungjong. Despite going in knowing it was set in the same generation as (though considerably later in that generation) Dae Jang Geum, and so would have some of the same historical figures, it somehow didn't actually register that some of the characters (including an older Jang Geum) were based on the same real people. This was most jarring with Queen Munjeong, who is the main antagonist here, and considerably less sympathetic, though certainly still one of the more interesting characters.

The plot centers around Choi Won, a brilliant physician who pretends to be a "quack," has a history with the crown prince (aka, the future King Injong, who I shall just call King Injong even though he doesn't actually go by that yet in the series), and spends most of his time looking for a cure for his young daughter, Rang, who has been ill her whole life (like most kdrama illnesses, this seems to mostly involve coughing up blood and being weak and feverish). He accidentally gets framed for the murder of a friend who had become involved against his will in a plot against King Injong, and King Injong's enemies are only way way too happy to make him public enemy #1.

I really wasn't sure about Lee Dong Wook playing the lead in a sageuk, especially one so heavy on politics, at first, but while I found him a bit awkward at first, he did a pretty good job. Song Ji Hyo*, who is, IMO, one of the best actresses out there doing sageuks right now, is also here as the female lead, a nurse named Da In who initially hates Won because she thinks he's a lazy bum. Her father is also one of the conspirators plotting against Won and King Injong, so naturally, they fall in love. The series also features a lot of the normal faces for secondary sageuks politicians/court ladies/bandits/goons/etc.

It had a bit of a slow start, but I soon liked it a lot. It manages to keep the politics interesting throughout and has a good balance of politics and action (tragically, while there are a lot of female characters, only one gets action scenes, and fewer than the male characters) and interesting characters, almost all of whom are played by good and engaging actors. I say "almost" because about halfway through, this young dude who I assume is an idol pops up as this supposedly superamazing assassin who is better than everyone else. Which sageuks can often pull off better than western media, but in this case, the guy had very little presence and all his opponents not only acted circles around him, but were far more convincing in the fight scenes, and so it was almost laughable to see them struggling against him.

There's also a secondary romance between Won's sister, Woo Young, and the detective hunting for Won, Jung Hwan. I was VERY unsure about this early on because after Won is declared a traitor, she and Won's daughter become slaves, and they're placed with the detective bureau and used as bait to draw him out. Now, objectively, this makes sense-the family of traitors become slaves anyway and as Jung Hwan believes Won is a murderer and traitor, having his family placed where the people looking for Won can always see them is a smart move. It's just an rather awkward early step in a romantic plotline.

I don't think anyone is going to object to my spoiling the fact that, unless I forgot a couple minor characters, pretty much every likable/sympathetic character around after the first few episodes makes it out alive, aside from a couple deaths you feel bad about mostly because of how it affects the protagonists. No, seriously, even the angsty blackclad assassin (not the one mentioned above) in love with his master's daughter lives. He's probably the only one of his kind to do so in all of sageuk history. I actually kept putting off watching the final episodes out of fear that rocks would fall and everyone would die. Because this is a Serious Business political sageuk with lots of angst, and kdramas do do that to you sometimes, especially when they notice how many characters they still have running around.

I think this one slipped by fandom completely, as I recall a couple people asking if anyone was going to watch it before it actually came out, but I don't remember anyone I know actually watching it. I thought it was pretty good, though, and the ending was certainly more emotionally satisfying than Gu Family Book's, the only other one of this year's kdramas that I've finished. (I'd say that, up to the end I prefer Gu Family Bookem of the two, but that ending was something else, though I withhold final judgement until we know whether or not there's a sequel.)

*Song Ji Hyo is actually one of my favorite Korean actresses, even though this is the first series of hers that I've seen that I've liked all the way through. I'm in the minority who disliked Goong (she was pretty much all I liked about it) and while I enjoyed the first half of Gye Baek-and, FYI, the first 18 episodes, before things sour, can pretty much be viewed as their own drama- a lot, the second half went downhill fast and I eventually quit watching in disgust.

ETA: And I just looked up the unconvincing assassin and yup, he's in a boyband. He was also apparently in Girl K, and if he's the character I think he was, then he was actually OK there.
post a comment
---
Talking about writing long form fiction for

wisdomeagle.

Personally, I think that most writers tend one way or another. That's not to say that people who write long fic can't write short stories or vice versa, and there are those blessed few, like

ignipes who can gamely switch back and forth, but in my experience, most people seem to naturally lean one way or the other.
I also think that it's a question of the idea. I think that any story idea has a natural length to it and there's nothing worse than trying to cram a big story into a short story or to try and stretch a short story past what the idea can sustain.

( Read more...Collapse )

1 comment | post a comment


---
User:
dicea
Date:
2013-12-09 23:30
Subject:
Advent 9
Security:
Public
( You are about to view content that may only be appropriate for adults. )
post a comment
---